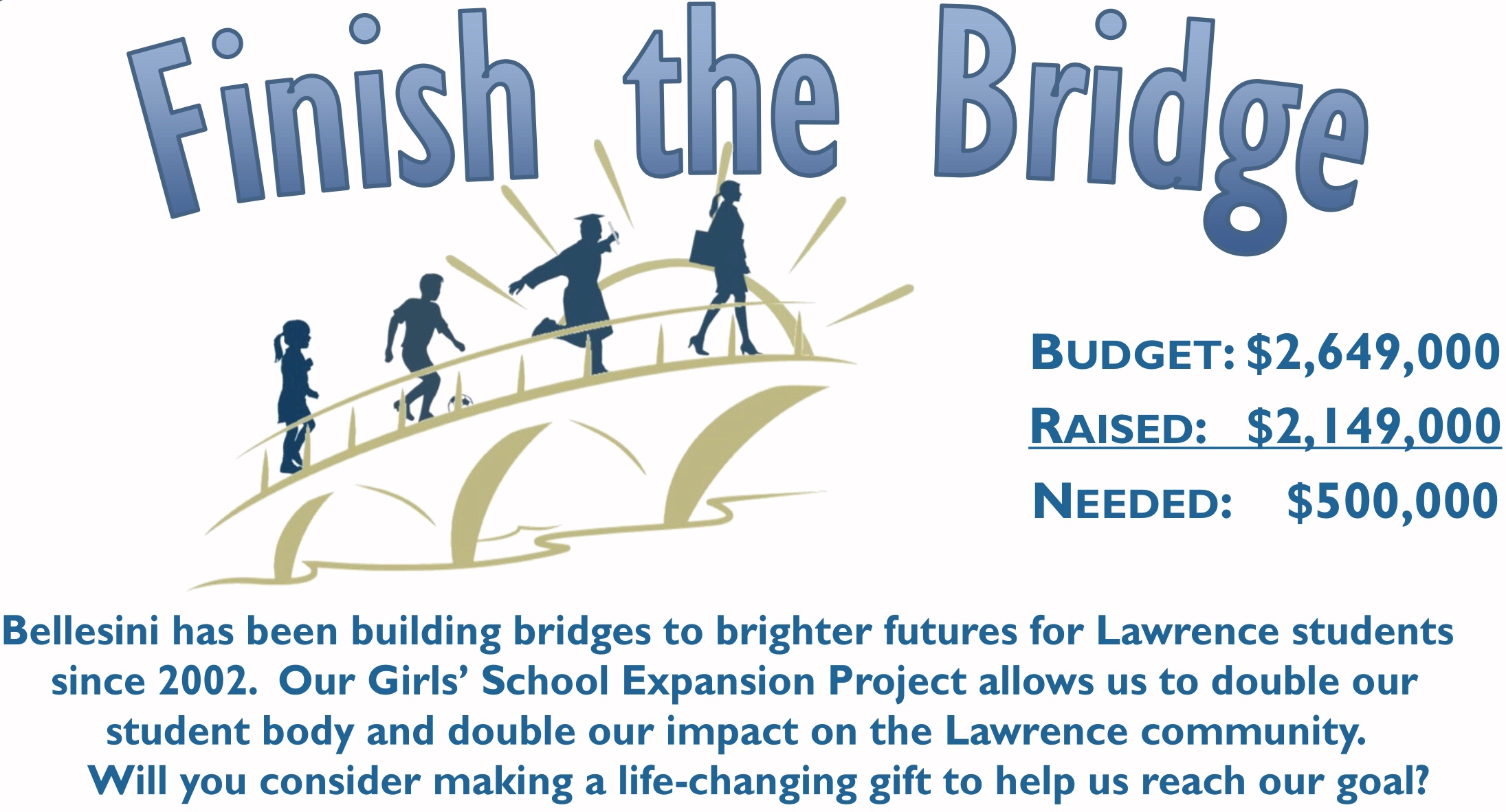 The Building Brighter Futures Construction Project includes:
Removing the unused Rectory adjacent to the school building in order to maximize the instructional space available on the school's property;
Creating a dedicated "Girls' School space," including:

Four new classrooms that will be wired for future access to the Internet and library resources;
Girls' community hallway connecting girls classrooms; and
Girls' Cubbies Area for storing textbooks, supplies, and personal items.

STEAM Center (Science, Technology, Engineering, Art, and Math) that will include:

New Science Lab
Technology Center that incorporates not just computers but also space for robotics and engineering
Art Studio that will be used during school day and also to enhance after-school programs
Movement Studio that will provide space for yoga, dance, and other after-school activities

Adding an Alumni lounge to be used as a welcoming home base for returning Bellesini alumni;
Constructing two additional office spaces for development and alumni support staff;
Posting new, large signage located at the high point of the building, viewable from across the city.
To make a gift to our capital campaign, please click here!
To register a pledge for the campaign, please click here.
Naming Opportunities are Available