Volunteers are needed to help with a variety of programs at Bellesini: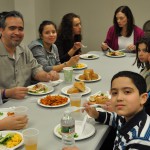 Thursday Night Dinners:  Lack of proper nutrition can have a major impact on students' ability to concentrate and succeed in school. Once a week we offer a dinner program for students and alumni. By preparing a healthy dinner, you'll be helping them be ready to focus on studying and doing their homework.  It is a great opportunity for a community group or family to get involved.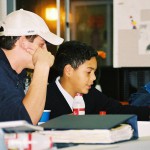 Evening Study Tutors:  Evening study provides students a safe, quiet and structured environment in which to complete homework, study for tests, and most importantly, ask for help. Tutors are needed on Monday, Tuesday and Thursday evenings from 6:30 pm — 8:30 pm. Each tutor works with 1-2 students during the evenings to assist them with their work.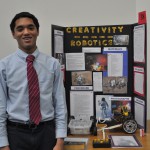 Science Fair Judges: Each spring Bellesini has an Annual Science Fair.  Volunteer judges are needed to assess student projects at Bellesini Academy for approximately two hours during the late afternoon and evening.  The students present their science fair project to judges, and there is an opportunity to speak with students to ask questions about their work.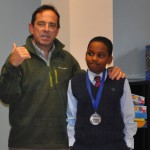 Career Days: Career days give Bellesini students the opportunity to learn about different career paths from local business and community leaders.  People from a wide variety of fields share their stories with students, describing what their jobs are like, how they chose their particular career path, and what is required to be successful in their field.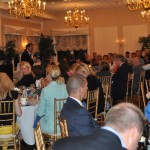 Events Committee: Bellesini hosts an Annual Spring Event to raise funds to support its general operating budget and the four-week Bellesini Summer Program.  Volunteers are needed to help plan and assist with event in a variety of capacities.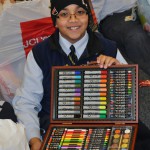 Feast of the Three Kings: Each year, the Bellesini Academy community celebrates the Epiphany, or the Feast of the Three Kings, on January 6th. Families and community groups sponsor a student and purchase a hat and gloves set, a sweater or sweatshirt, and a special gift. Gifts tags for individual students are available in November.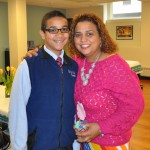 Other Opportunities: The Academy's Development and Finance Committees recruit new members each year. In addition, we are always looking for adults to share a special talent with the students, help coach a sports clinic, or sponsor a club.
To sign up or get more information, please click here or contact the school at [email protected] or at (978) 989-0004.